Motorisation Blinds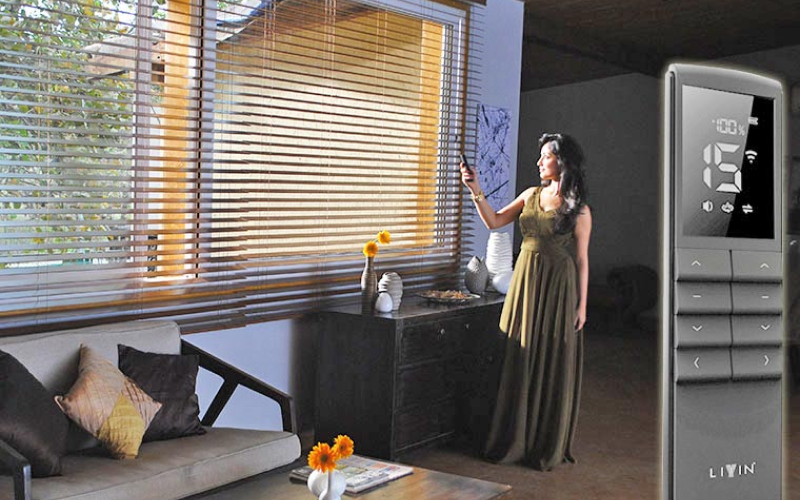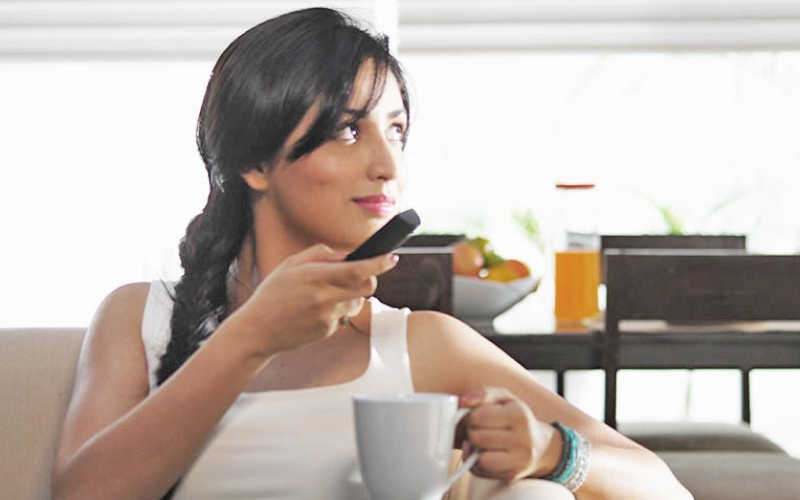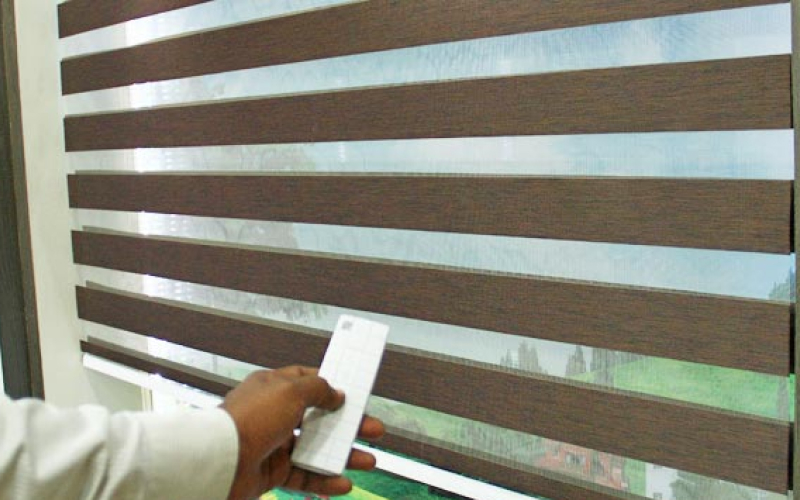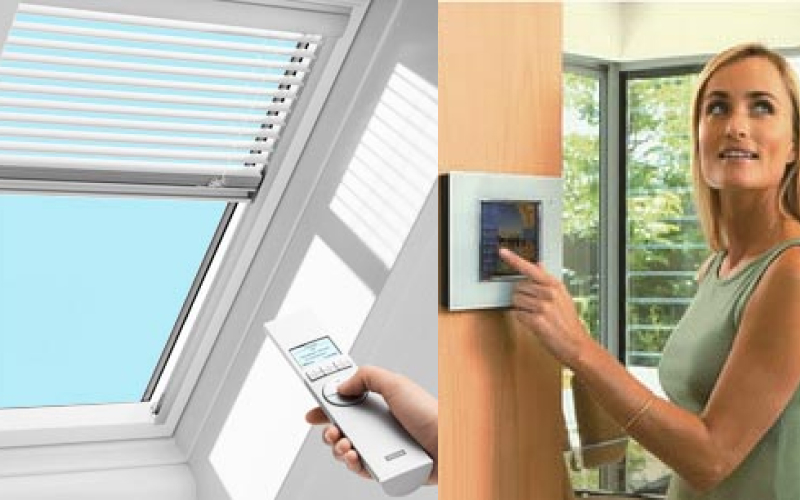 365 days per year, the sun rises and sets, bathing your home in light at different angles each season. Stunning vistas are often fleeting; motorized shades make the most of your views with precise, effortless control of natural light. There are times when the sun is overpowering, resulting in glare, brightness, heat gain, and fading of flooring, furniture and artwork. Motorized shades provide energy savings up to 30% per year. For security, timers can be installed which are set to raise and lower shades at preset time intervals. The following list details the major benefits of motorized window shades:
BENEFITS OF MOTORISATION OF BLINDS
Convenience: Manually raising and lowering a shade is easy enough, but what if the shade is very large or heavy? What if there are two, three, four, or more shades to operate? With automated window treatments, sunlight is controlled with the push of a button, saving you time and effort. Motorized shades or electric blinds are ideal for rooms with.
Security: Timer lights discourage burglary while you're away—why not automate your shades for additional protection? Motorized shades can employ timers to raise and lower window treatments at preset times, whether you're home or away.
Maximized Views: Quick, convenient, motorized operation of your shades can mean the difference between catching a beautiful sunrise or sunset and missing it.
Protection: The sun's rays will fade furniture, crack artwork, and warp flooring. With the push of a button or preset timers, the convenience of motorized shades simplifies the protection of your valuable interior.
Energy Conservation: Accumulated heat from uncontrolled sunlight is a major burden on air conditioning. Preset timers on your electric shades block sun and reduce heat buildup automatically, eliminating the need to remember to lower shades.
Elimination of Unsightly Cords: Multiple shades mean multiple control cords, pooling on the floor, tangling on furnishings, and detracting from a room's aesthetic. Motorized window shades eliminate unsightly cords, leaving you with beautiful, unobstructed views.
Child Safety: Beyond aesthetics, injury and death from entanglement in shade control cords is a very real concern. The best solution is to eliminate cords, made possible by motorized shades. Automated shade systems can even operate on a timer customized to your child's sleeping habits.
Reduced Wear & Tear: Tangling, knotting, and "unfamiliar user" abuse of shades are the most common causes of service calls. Control mechanisms on manual shades can be costly to repair or replace. Automated window treatments allow for easy, cordless operation—a more cost-effective choice for the long-term.
The "Wow Factor": Functionally and aesthetically, motorized shades are preferable to manual shades, but let's not forget the impressive visual impact of simultaneous push-button operation of an entire room of window treatments.
What is a motorized blind?
Electric or motorized simply means that the blinds are operated by an electric motor. This can be done in different ways: the motor can be powered by disposable or rechargeable batteries, or have fixed wiring. You can operate the window coverings using a remote control, a wall switch or a push button.
Enquiry Form
---
;
---