Monsoon Blinds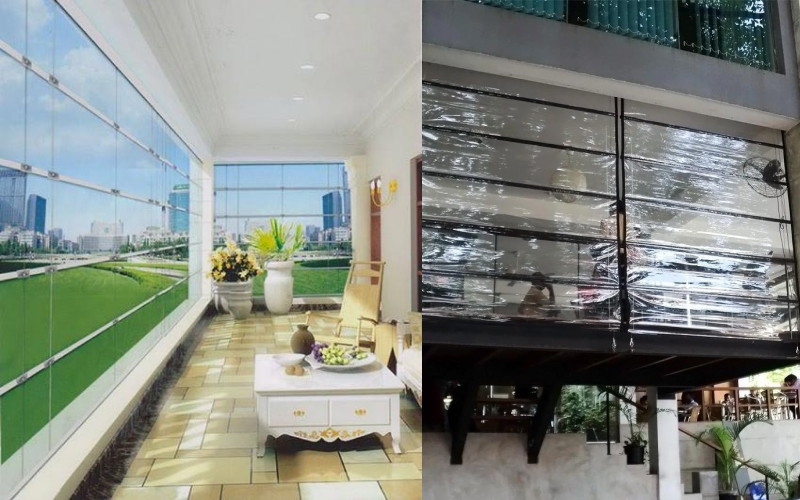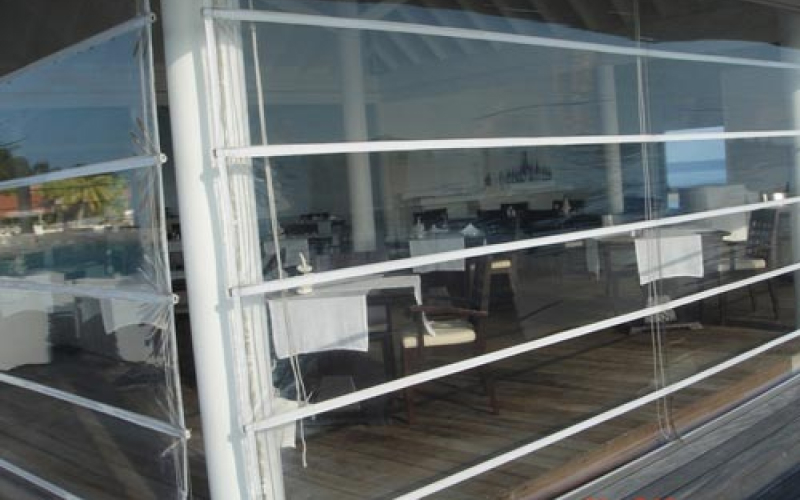 This kind of blinds are mainly used to protect your interior from rain and sea water. These blinds are made up of transparent PVC plastic which helps in protecting your interior from water entering into your room at the same with the by using clear Acrylic plastic they do not block the outside view.
KEY FEATURES OF MONSOON BLINDS
Easy to maintain

Customisable

Easy installation

Made up of transparent plastic material
APPLICATIONS
Residence, corporate offices, hotels, pubs, hospitals, malls and resors etc.
CLEANING
1.Dusting.
Regular dusting maintains a like-new appearance of most blinds, shades, shadings and sheers.
2.Vacuuming.
For deeper cleaning, vacuum gently with a brush attachment of any vacuum cleaner. Most products may be vacuumed using a vertical stroke.
Compressed air or hair dryer (non-heat setting). Use to blow dust off selected window coverings.
3.Spot-cleaning.
Spot-clean shades and blinds with a soft cloth or sponge moistened with lukewarm water. Add mild detergent if needed. Blot gently to avoid creasing or damaging the fabric. Rubbing can damage fabrics. Spot-cleaning may result in cleaner areas.
4.Stain-finished wood blinds.
Water may damage surface, so use lemon oil or wood preservative to clean.
5.Aluminum venetian blinds.
Use an over-the-counter blind cleaner with a soft cloth.
Roller Monsoon Blinds Manufacturer from Lucknow
Enquiry Form
---
;
---